Eddie Piccard
Eddie has been a jazz fan since the age of sixteen when Mr.Penn, one of his teachers, introduced him to jazz; and a family friend, Homer Monk, loaned him his personal jazz record collection. Eddie was hooked!!
Eddie loves jazz, but he does have other interest as well. Playing golf and collecting wine! When he is not performing, you can find him on the golf course, or out searching for some new "find" for his wine collection. He is fondly called "The Wine Bully" by his closest friends.
You can read more about Eddie in an interview by EmQ, CRAM Magazine, April-May 2004.
Jon Wilson
Jon Wilson started performing with Eddie Piccard in 2001, shortly after moving to Cedar Rapids from Pennsylvania. From day one, Jon's and Eddie's swinging styles locked together, and the rest is history. They have since enjoyed long-running gigs at the Top of the Five, Bistro on First, and many other restaurants and clubs over the years, as well as concerts, telethons, commercials, weddings and even New Orleans-style memorial services.
Other bands and musicians Jon has been spotted with include: Craig Erickson, Bryce Janey, Dick Prall, Brook Hoover, Ray Blue, Billy Lee Janey, Tom Giblin, The Murftones, Skeeter Louis, Mirage, Dennis McMurrin, Dan Johnson, Kevin Burt, Ron Dewitte, The Mayflies, Ryan Phelan, Summit, Tony Brown, Winterland, The Feralings, and The Surf Zombies, Chris Miller, Brass Transit Authority, the Tornadoes, and Jonny Kilowatt.
Jon also teaches drums and percussion and offers private lessons at West Music in Cedar Rapids and Iowa City.
More info on Jon at: www.jonwilsondrums.com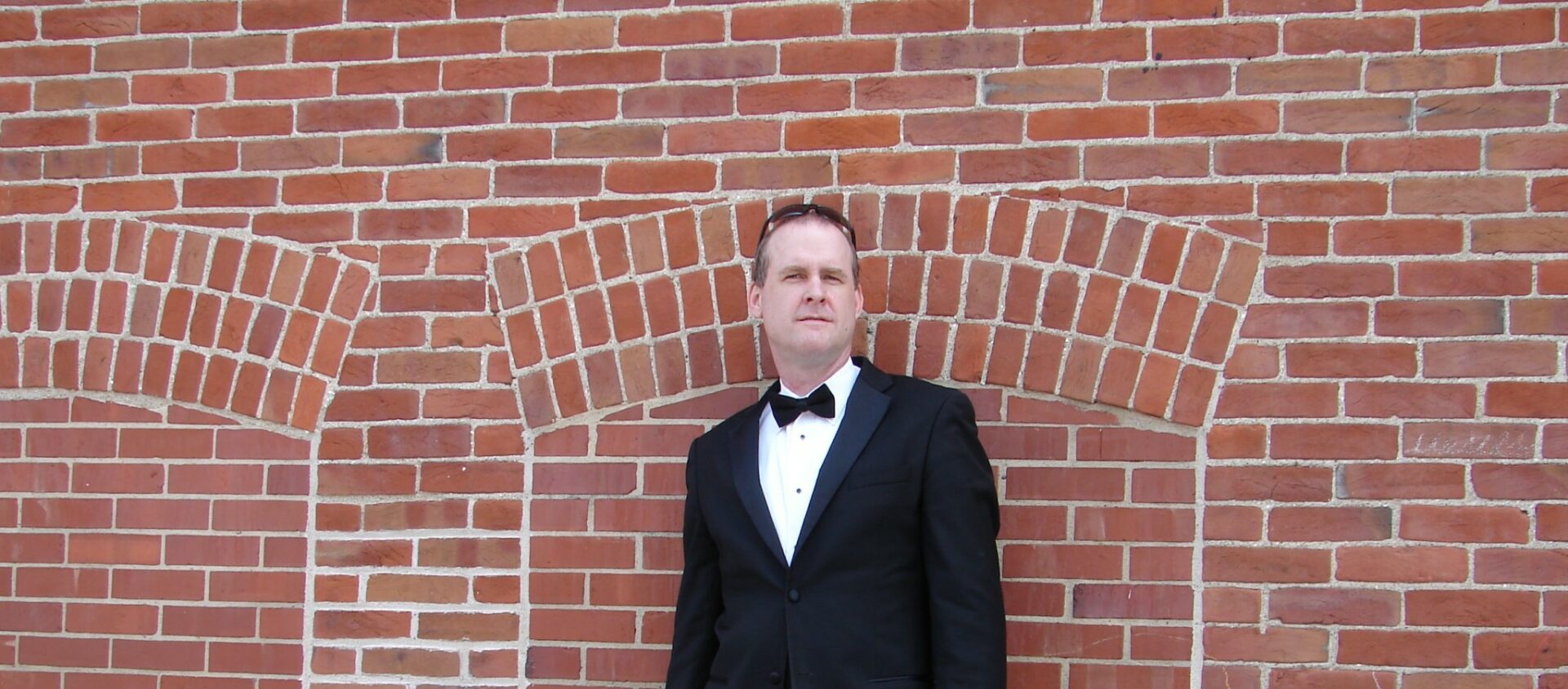 Scott Barnum
Performing and touring throughout the United States and Canada, Scott Barnum is noted for his distinctive musicianship and bass playing. He has performed and recorded with many including Dave Liebman, Bob Moses, Tim Hagans, Bill Carrothers, Ed Byrne, Darren Barrett, Phil Grenadier and Diana Gannett. He was the bassist in Charlie Kohlhase's CK5, voted "Best of Boston, Local Jazz 2003." An upcoming release by Barnum and guitarist Eric Hofbauer inspired Dan Cantor of Notable Productions to write, "this record has loads of amazing improvisation and mischief that only these two could create."
Scott has performed in venues ranging from Boston's Symphony Hall and Regattabar to New York City's Tonic and Knitting Factory to Chicago's Green Mill. After returning to Iowa, he has performed with many groups including The Eddie Piccard Quartet, The University of Iowa Faculty Jazz Ensemble, the Steve Grismore Trio, the Al Naylor Quintet, Dave Rezek's Alpha State Agents, Eric Thompson & the Talented Tenth, and Calle Sur.
Rich Martin
Rich got his first taste of jazz when he was about twelve and an older brother introduced him to the sound of Gene Krupa and "Sing, Sing, Sing." His passion for the music was locked in a couple of years later when he saw Jazz at the Philharmonic starring such great musicians as Buddy Rich, Ella Fitzgerald, Roy Eldridge, Dizzy Gillespie, Flip Phillips, Lester Young, and Oscar Peterson.
He was primarily a drummer during high school and college years, but began playing the vibraphone toward the end of that time.
Rich is a retired college professor who is a student himself now, learning all he can about playing vibes. He is the newest member of the Eddie Piccard Quartet and loves the communal feeling that this musical group gets both within itself and with the audience when a tune takes off, when things start to swing.© Copyright 2022 – EddiePiccardJazz.com